MANcrush Mondays? NOPE. Ladies – and gentlemen – there is a big, big universe of powerful females out there. Be it celebs, entrepreneurs, bloggers, "regular" people… I am girl crushing on so many so hard these days and would like to recommend following the following:
SOPHIA AMORUSO, GIRLBOSS RADIO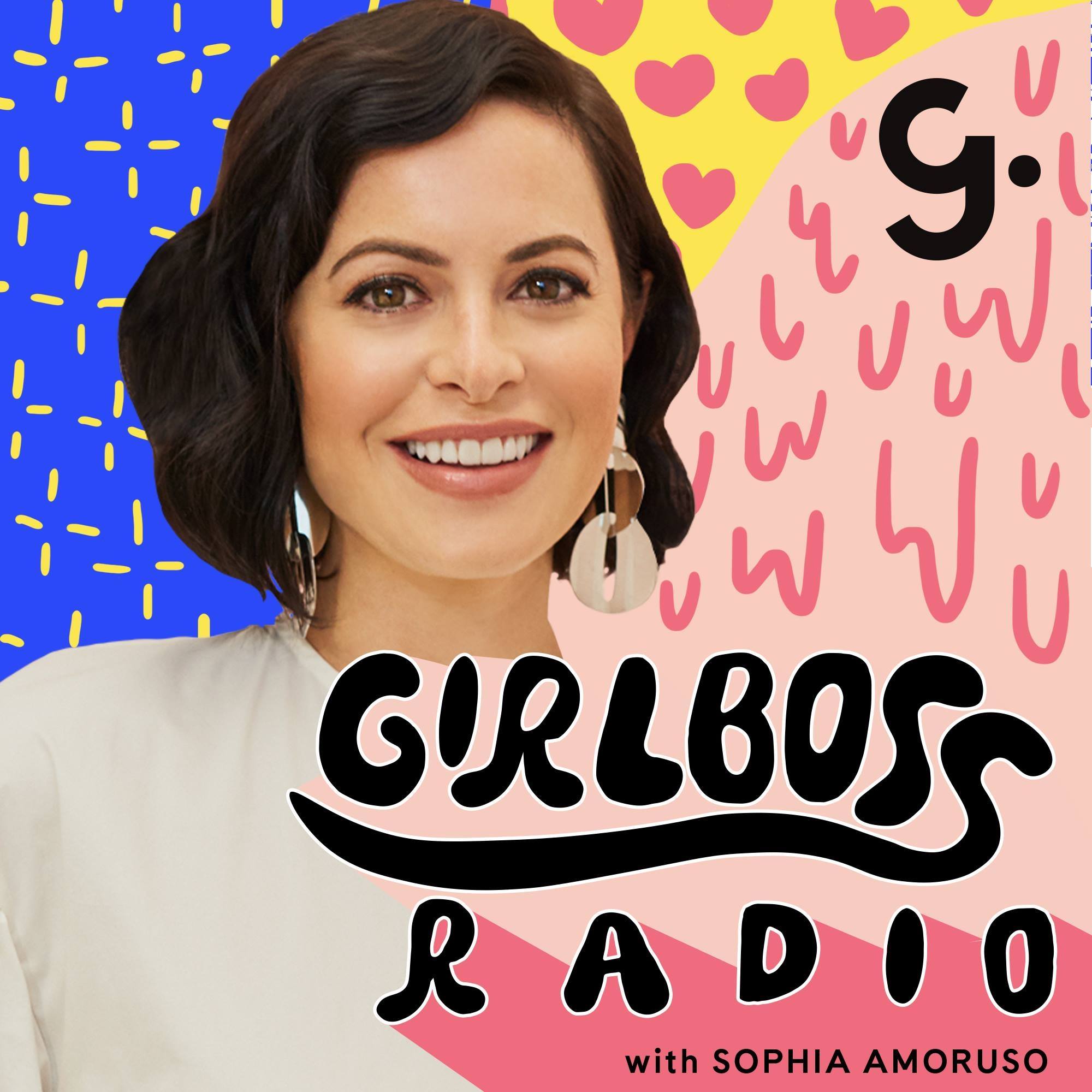 On each episode of the Girlboss Radio, Sophia interviews boundary-pushing women who've made their mark—eschewing polite conversation and extracting solid advice from the lessons they've learned along the way. The co-hosts are hilarious, vulnerable, and honest. Listen here. Visit the show's page on the web here.
LAURA BENANTI, TONY AWARD WINNING ACTRESS
I love following Laura on Twitter and Instagram. Massive girl crush. She's so smart and funny and honest. Her small captures of her experiences as a new mom are relatable – even to a non mom like me. Sometimes it's comforting to remember that the glamorous and famous people we worship are still real human beings, too. If you are not familiar with her work on Broadway, you might recognize her as the Melania Trump stand-in on Colbert or from numerous TV shows she's starred in. One of my favorite appearances of hers was this bit from the 2013 Tony Awards featuring a bevy or stage performers lamenting over their canceled TV efforts:
Follow Laura on Twitter here and on Instagram here.
HANNAH KEYSER, JOURNALIST
Formerly with Deadspin, now writing for Munchies, I enjoy Hannah's acerbic wit and astute observations. I very much enjoy her articles such as "There is Something Fundamentally Wrong with Cupcakes." (Read it, she's not wrong.)
Today I read one op-ed about how women should cover up more while breastfeeding and saw two different men pissing on the sidewalk.

— Hannah Keyser (@HannahRKeyser) August 20, 2018
BARBARA CORCORAN, REAL ESTATE MOGUL AND "SHARK"
I discovered Barbara on ABC's "Shark Tank" and came to appreciate her expertise in business – especially marketing – but more importantly, her empathy and sense of fun. She loves what she's doing and it shines through. Barbara is a 100% self-made billionaire. She entered the workforce as a waitress. In fact, she'd had 22 jobs by the age of 23 and then, she built a $5 billion business with a $1,000 loan. She has a podcast and I love her little bits of wisdom on Twitter. BONUS: She was a guest on fellow-Shark Daymond John's podcast and it was one of the best podcast episodes I've ever listened to. (And when I tweeted about it, both Barbara and Daymond retweeted me!!!)
WENDI AARONS, HUMORIST
I don't really know what to call Wendi because she's "a little column A, a little column B," but everything she posts online has me in stitches, so we're going with "humorist," okay? She has mastered the art of making a fine point whilst making you laugh your ass off.
Melania Trump speaks at a cyberbullying summit today. Maybe tomorrow Karen Pence will Grand Marshall a Pride parade. Then Wednesday, Paul Ryan's wife can lead a living wage rally. Sure, why not. #BeBest

— Wendi Aarons (@WendiAarons) August 20, 2018
You can follow her on social media but you will also find her byline on McSweeney's, which happens to be one of my favorite outlets to read. (Do you follow "Paul Ryan Gosling" on Twitter? That's her creation as well.)
ZOË FOSTER BLAKE, AUTHOR & SKINCARE CO. FOUNDER
Zoë Foster Blake has worked in journalism for over 15 years for little publications like Harper's BAZAAR and Cosmopolitan. She was killing it all the way back, starting a beauty blog called fruitybeauty back in 2006 when blogging was a newb hobby, and then founding and launching a beauty site, Primped, in 2008. She has also published four novels and a children's picture book called "No One Likes a Fart" (!!!). As if that were not enough, she launched her own skin care line in 2014 and it just invaded a Sephora near you. Follow her on Instagram.
ASHLEY GRAHAM, PLUS SIZE MODEL
I wouldn't be so obsessed with Ashley were it not for the recommendation of a friend who followed her. She is inspirational. She is a force. She is one of the most outspoken voices gracing the cover of magazines today, encouraging women to be their most confident selves and recognize their own personal beauty. Following her on Instagram builds my own confidence. Make sure you also tune into her Stories — equally amazing and often hilarious. She has a great sense of humor.
LAUREN MODERY, HIPSTERCRITE
I have been reading Hipstercrite for years and following the author, Lauren, for almost as long. We agree that Jeff Goldblum is a stud and she has written for a myriad of websites you probably read frequently. She successfully bridges the gap between blogging about her personal life and blogging about pop culture. She's lived in New York, Los Angeles and now Austin which I think shines through in her writing style. She is just very enjoyable. Highly recommend.
EMMELIE DE LA CRUZ, REV15
Marketing guru Emmelie De La Cruz regularly posts Instagram GOLD, including social media tips and tricks, website how-tos, and the best books she's read recently. As if that's not enough, her style is something fierce. She is opinionated and informed. I love when she nails an argument. Follow her on Instagram.
# # #
When I started this post, I'd planned to give you five names but it just kept going. And it could go longer but stay tuned for a second chapter someday soon….